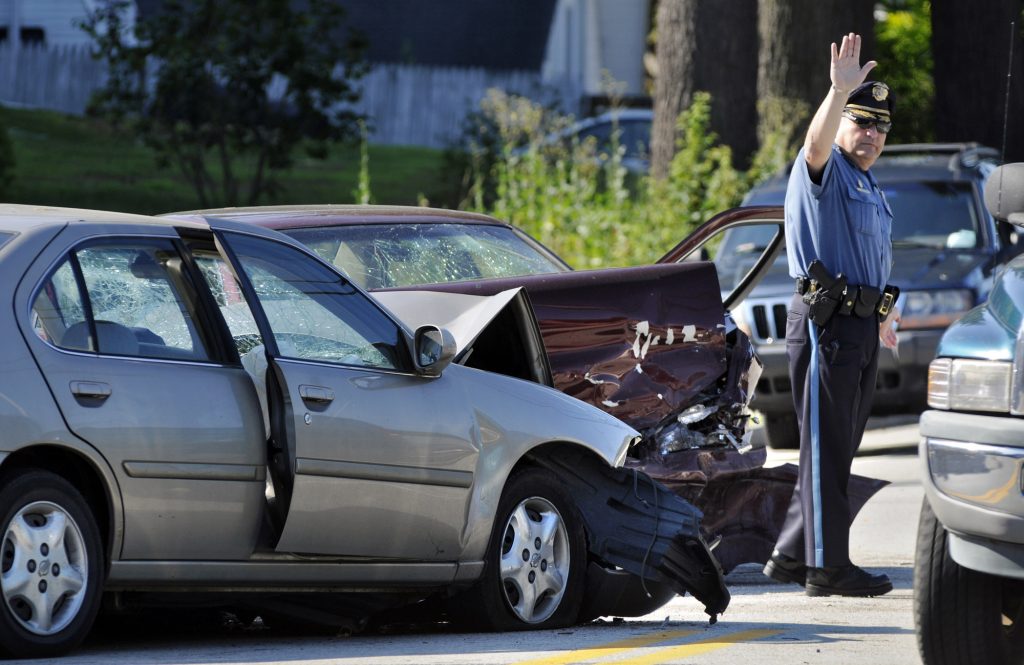 If you drive, chances are, you will eventually be involved in a motor vehicle accident.  This guide will help you take the necessary steps in the event of an accident.
Move out of the way of traffic, and turn on your hazard lights.
Call the police, even in a minor accident. If someone is injured, request medical assistance.  If fire is involved, request fire department aid.
Do not discuss the accident with anyone other than the police or a claim representative from your insurance provider.
If possible, take photos of the accident scene and the auto damage.
Exchange the necessary information with the other driver(s). This information includes:

Driver & passenger names
License plate numbers
Insurance information
Year, Make & Model of all vehicles involved
Contact information for any witnesses
Location of accident
The name and badge number of any responding police officers
The report number if a report is submitted.
Remember to pay attention and drive safe.
For more information on personal auto insurance call Welch Associates Insurance at 570-836-3165 today!